Trapeze Ft Lauderdale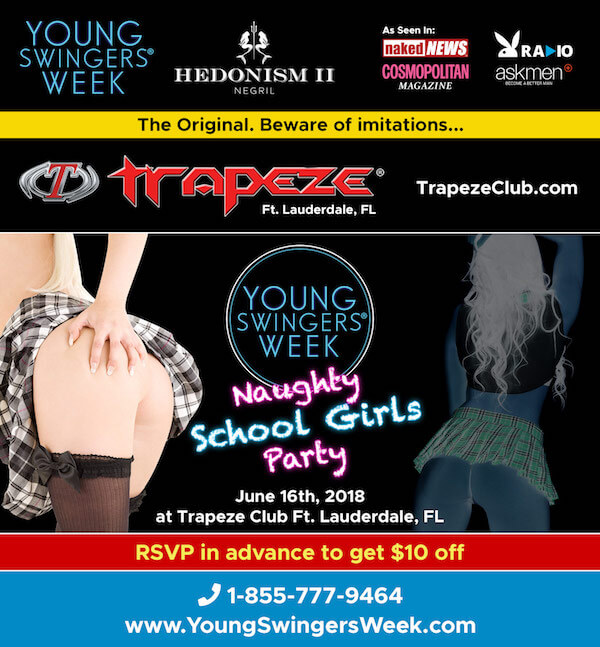 Where?
5213 North State Road 7, Fort Lauderdale, FL 33319
---
When?
June 16, 2018
---
Trapeze in Fort Lauderdale is close to Miami, and is the area's longest maintained and most well-known on-premise swingers' club. The club creates a sense of safety and comfort through: Trendy Dress Code, Clean Locker Rooms ,Beautiful BYOB bars, Free Dinner Buffet, Free Late Night Breakfast Buffet, Pumping...