Naked News® Videos from Young Swingers® Week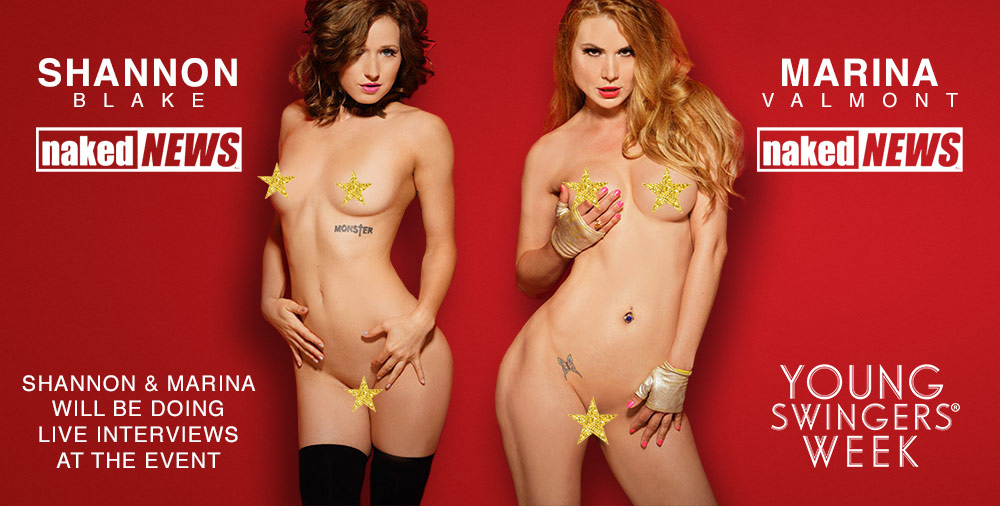 Shannon Blake and Marina Valmont from NakedNews will be doing LIVE interviews in March 2018 at Young Swingers® Week!
The Naked News interviewed several of our attendees in 2015, 2016 and 2017 at our events at Hedonism II in Negril, Jamaica. We had to shoot the Naked News videos away from the group to maintain the privacy of those who did not want to be filmed.
Visit our photo gallery for more pics of the group and the resort. The Naked News will be returning with our event to Jamaica March 2018. Please contact us if you would like to be interviewed at the event.
---