Young Swingers® Week'end' at Trapeze Club Ft. Lauderdale, Florida

Join us in South Florida for a Young Swingers® event you won't want to miss.
Everyone regardless of age needs to preregister, so we have an idea of what to prepare for at the beach events. In addition, there will be a drawing to win "2 Nights Free for Two" at the October 2017 or March 2018 Young Swingers® Week at Hedonism II in Jamaica. (Sponsored by Hedonism Resorts)
---
Saturday - August 19th, 2017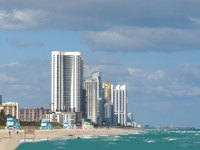 Noon - 5pm
Young Swingers® Haulover Beach Invasion day with Trapeze Club (free)
Trapeze and Young Swingers Week Haulover Beach Miami invasion. If you have never experienced Haulover Nude Beach, you don't know what you are missing. We are going to take South Florida and Miami to the next level with a hot, young crowd. BYOB - Load up the cooler (no glass), suntan lotion, and your beach supplies to join us, with Trapeze, for a day of sun and fun.
Prices:
Couples: Free | Single Ladies: Free | No Single Men
---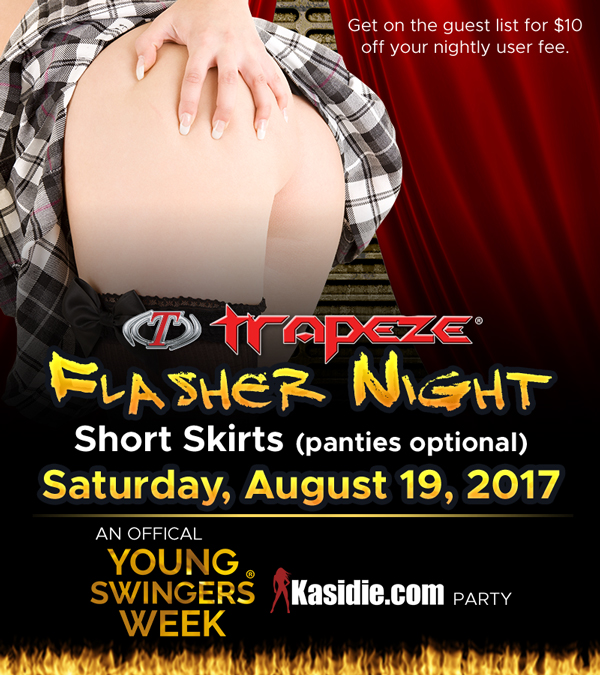 8pm - 4am
Young Swingers® Flasher Night Party
Short Skirts (Panties Optional)
Hosted by Kasidie and Young Swingers® Week
Ladies wear your shortest sexy skirts and flash away! (panties optional *wink*) Young Swingers will be giving away 2 Free Nights to the October 2017 or March 2018 Young Swingers® Week at Hedonism II in Jamaica. You MUST RSVP to get the $10 discount on the door fees.
Get on the guest list up to the day of the event by 6pm and save $10.*
Prices:
Couples: $80 | Single Ladies: $15 | No Single Men
---
We need your RSVP so we know how many people to prepare for. In addition, one randomly drawn pre-registrant will win "2 Nights Free for Two" at the October 2017 or March 2018 Young Swingers® Week at Hedonism II in Jamaica. (Sponsored by Hedonism Resorts)
South Florida's Premier Swingers Club

Trapeze in Fort Lauderdale is close to Miami, and is the area's longest maintained and most well-known on-premise swingers' club. The club creates a sense of safety and comfort through:
Trendy Dress Code
Clean Locker Rooms
Beautiful BYOB bars
Free Dinner Buffet
Free Late Night Breakfast Buffet
Pumping Dance Floor
Large Sexy Playrooms
Once you begin to feel at home, make your way to the clothing-free back area where couples, singles and groups can participate in the true swinging experience.
---
Couple Club Bars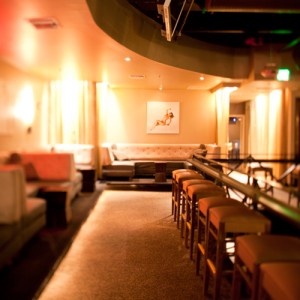 Trapeze is a Bring Your Own Beer or Liquor (BYOB) establishment, so bottles will be marked with members' ID numbers upon entry.
What is a BYOB Couple Club?
BYOB Couple Clubs are establishments that limit membership or patronage on particular nights to couples and/or single females. The club does not provide alcohol nor place any available for sale. Members are invited to bring their spirit of choice for our bartenders to mix. Trapeze Fort Lauderdale provides staff and all the accoutrements for making drinks.
There are 3 full-sized bars located throughout the club, including 2 in the main entertainment area and one in the back play area.
Our friendly bartenders are happy to accommodate, using a wide variety of juices and sodas to prepare your drinks. All mixers are provided free of charge – however, gratuity is always appreciated.
---
Trapeze Swinger Club Five Star Dining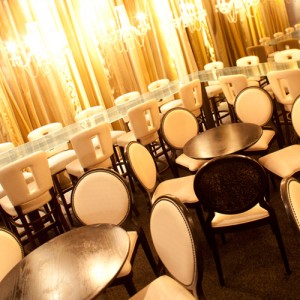 At Trapeze Swinger Club, a five-star dining experience is always on the menu. Our experienced chef is renowned for his international cuisine, preparing everything from the highest quality cuts of beef to the freshest fish in town.
Trapeze offers dishes such as Grilled Grouper with Avocado Salsa, and accompaniments such as Roasted Garlic Orzo. Our carving station is where you'll find everything from Mojo Marinated Pork Loin to Roasted New York Strip Steak.
Finally, visit the dessert station for a variety of decadent treats. There you'll find rich cheesecakes, glazed crème brûlée, and chocolate-drizzled pastries.
The nightly buffet is full service and is comprised of:
A carving station with dishes like Roasted Lamb or Prime Rib Roast
A main dish area that serves rich courses such as Orangy Roughy and Tuscan-style Pork Roast
A side dish section that serves exquisite rice pilaf, sautéed vegetables, and more
A dessert portion that gives members decadent options like thick Italian cheesecakes and crispy créme brulee
Party on until the early morning hours and the buffet is transformed from a dinner feast to a breakfast made for royalty. Featuring roasted potatoes, French toast, biscuits and gravy, fresh fruit, bacon, and more. A made-to-order omelet station is available on select nights.
We ensure that each night's menu offers a variety of different options to suit every dietary need. Our kitchen staff is happy to prepare meals to order, according to dietary needs. Vegetarian meals are also available by request.
---
Trapeze Swinger Club's Fees
$10 Off Door Fees for registering! Must RSVP Below!
Trapeze Swinger Club's fees allow us to maintain its exclusivity. They include membership fees and nightly user fees.
Both single women and couples in proper attire may attend nightly events beginning at 8 p.m. Attendance by single gentlemen is limited to Wednesday through Friday.
Every person allowed into the club must purchase a membership, regardless of partnership status. Memberships can be obtained at the front desk of our club. Just bring a picture ID and the sign up only takes a moment.
In addition, a nightly user fee must be paid. This covers your buffet dinner and breakfast, mixers, bar tending staff, locker usage, and back room entrance.
If you are not yet a member you will need a base membership.
Couple: 2-Month Membership: $50
Female: 3-Month Membership: $25
Couples Door Fee
Friday: $70
Saturday: $80
Single Female: $15
Note: All payments and arrangements are made directly with Trapeze Club. Young Swingers Week is not collecting any payments and is not being paid for this event. This was simply done to help young couples have a great time in the South Florida and Miami area. Hope to see you there!
---
Trapeze Club Location
Trapeze
5213 N State Road 7
Fort Lauderdale, FL 33319
---
Nearby Hotels
Ramada Plaza
5100 N State Road 7
Fort Lauderdale, FL 33319
Phone: 954-739-4000
Hampton Inn
4499 W Commercial Blvd
Fort Lauderdale, FL 33319
Phone: 954-735-7575
La Quinta Inn & Suites
5070 N State Road 7
Fort Lauderdale, FL 33319
Phone: 954-484-6909
Click Here to RSVP for Young Swingers® Week 'end' with Trapeze Club