Young Swingers® Week Featured in the June 2016 Cosmopolitan Magazine!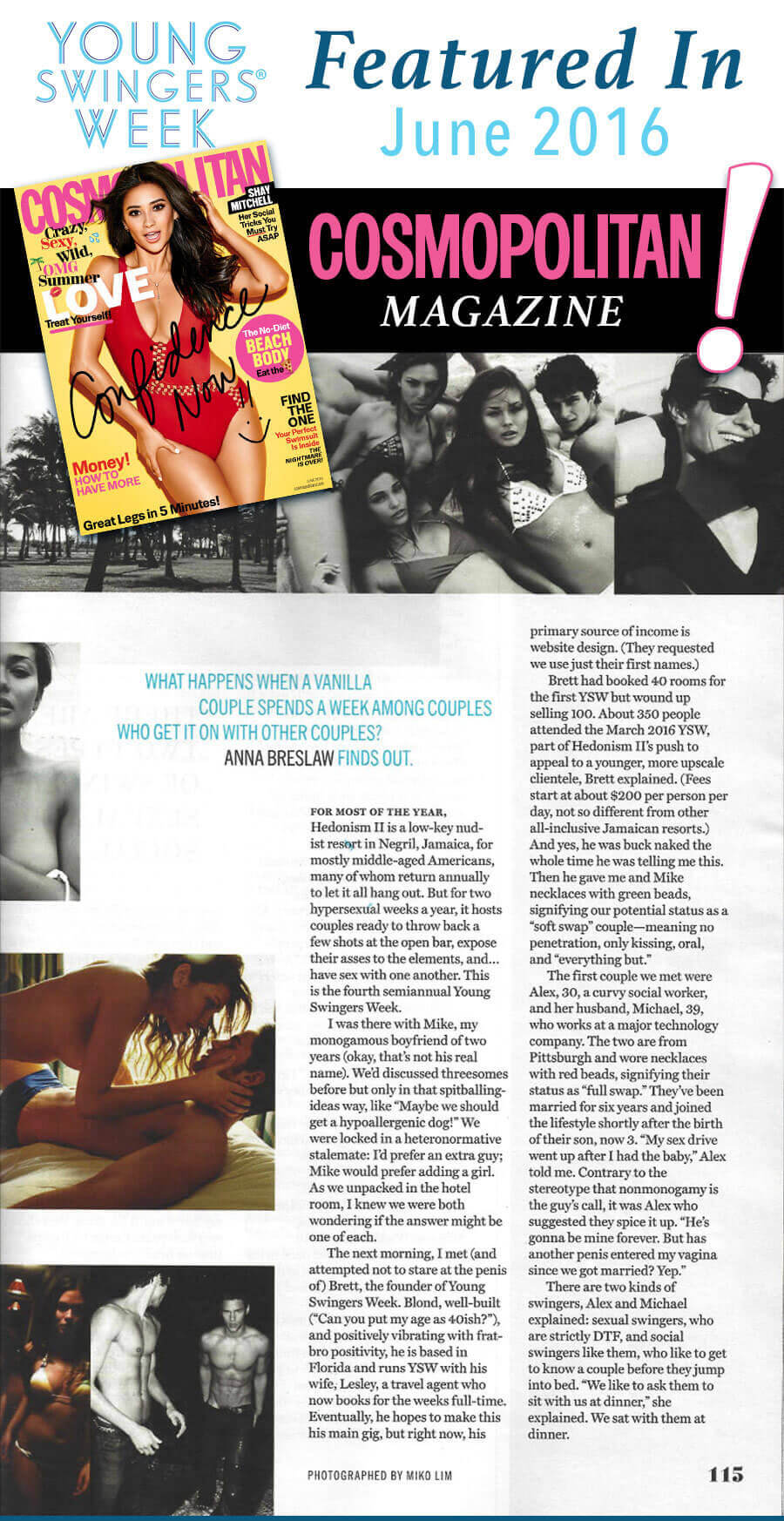 View the rest of the story at:
June 2016 Issue of COSMOPOLITAN Magazine
Anna Breslaw a writer for Cosmopolitan Magazine came to our event Young Swingers™ Week at Hedonism II in Jamaica for three days to interview us. We were surprised when such a mainstream publication came to do a story on our YSW (Young Swingers™ Week) event at Hedonism II. It just shows that swinging is becoming more socially acceptable and that couples in this lifestyle are becoming more open about it. We have had weddings at our last three events, and our July 2016 Young Swingers™ Week will be hosting its fourth wedding in a row! Our events usually have around half of the people who are new to the swinging experience, so don't be shy to give it a try. Please look over our website to see the full details of the event and contact us with any questions you may have.