Young Swingers® Cruise
The only Young Swingers® Cruise we have is the catamaran cruise at Hedonism II Resort to Rick's Café.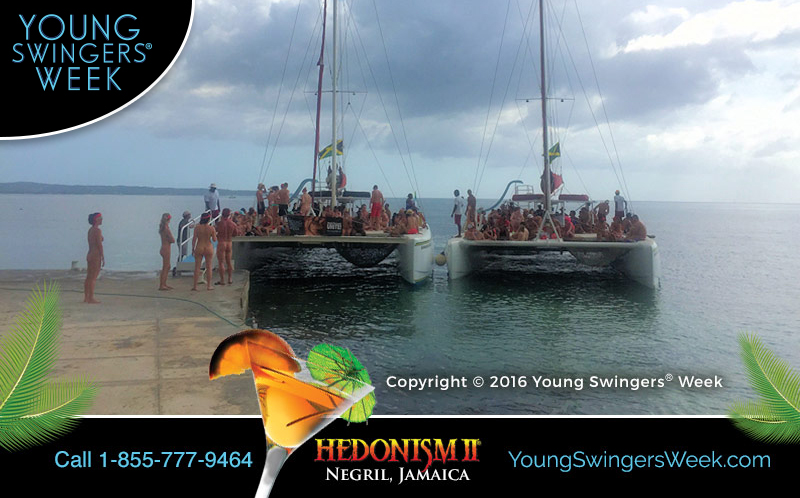 The Original... Beware of Imitations!
There is another travel agency marketing a so called "Young Swingers® Cruise", but it is not. Only a small percentage of their cruise ship will be young couples, but the rest will be couples who are much older. Therefore, it is pretty much the same as any other swinger's cruise. Our events bring in as many as 400 attendees, which is not yet enough to fill a cruise ship that holds thousands of passengers.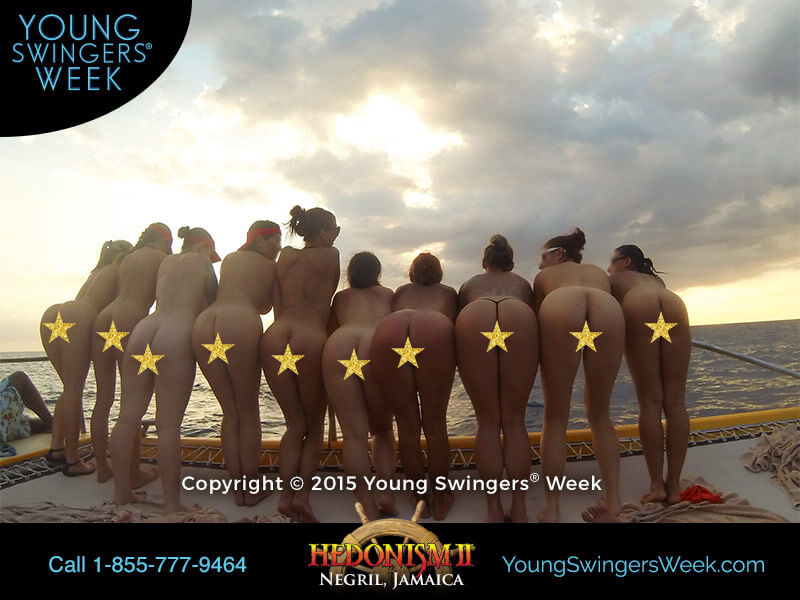 The REAL Young Swingers® Cruise
Here is an example age graph from one of our past events to show you the age demographics of our Young Swingers® Week events:
Young Swingers® Week Age Graph
Ask any other travel agents selling swinger cruises if they can provide you with similar numbers of all of the attendees on the cruise ship. If they won't tell you the number of attendees in each age demographic there may be a reason why.
If you sign up for our newsletter we can notify you if we ever decide we have enough young couples to have a Young Swingers® Cruise.